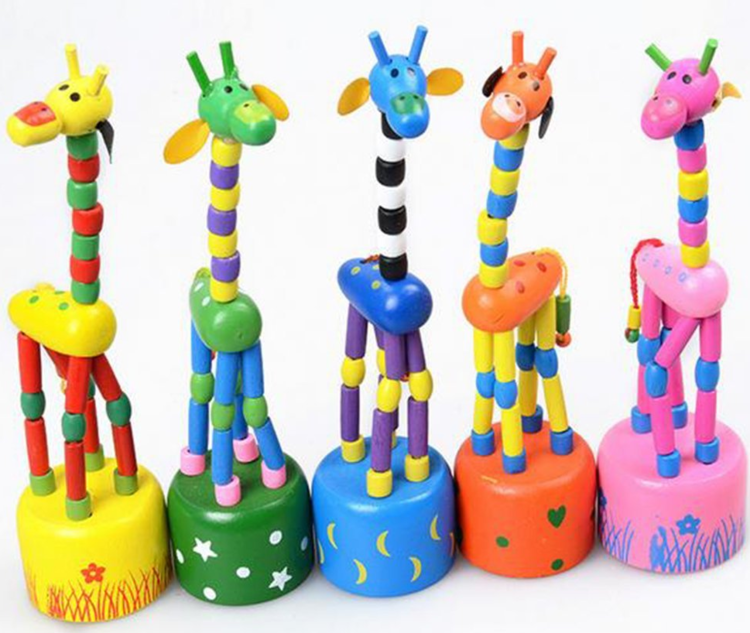 Here's the thing: I don't use them as any kind of finger-strengthening device. I use them for something else entirely.
I've been getting a lot of questions about exactly how I use Thumb Puppets.
THE BEST WAY I'VE FOUND TO BRING HAND POSITION TO LIFE IS TO USE A THUMB PUPPET.
Reminding a student to maintain a beautiful hand position is one of the most important andmost tedious parts of teaching piano. In addition to using a ladybug to help show a student what good hand position feels like, I have another set of props I like to use.
Here's a sample Thumb Puppet lesson:
Start by reversing the roles.
Let your student sit in your teaching chair – you sit on the piano bench.
Have the student carefully watch you play a simple phrase.
Suddenly let your own hand position collapse.
Watch the delight when the student gets to collapse the Giraffe because of YOUR bad hand position!
Repeat this several times.
This helps them understand what to look for and makes it a much more joyful lesson.
Besides, kids adore playing the teacher.
After they get the idea, switch back to your regular roles (and chairs) and try it again. They'll get the idea quickly. Once the thumb puppet has collapsed a time or two, put it away. Use the thumb puppet for short periods of time over many lessons. After a while, all it will take is to put the puppet on the music rack and they'll perk up their hand immediately.
It's important to choose something specific to work on, and not to do it for too long. Just like any other kind of practice, you want to do it in small, achievable units. You want them to like it when you pull out the giraffe. It should feel playful and almost silly.
An added benefit of this is the opportunity to let the giraffe (flower, robot) take on the role of hand position policeman. You can step out of that role and let the giraffe take on his own persona. Be imaginative with this. Don't take it all too seriously.
Wouldn't you be more interested in working on your fingers if it impacted the well-being of a Giraffe?  A Pirate? A Robot?
It's so easy to forget that kids are kids. They want to play. They'd rather experience something than get a lecture. Wouldn't you?
My favorite thing about using thumb puppets is that they move the focus off me and only something whimsical. And who couldn't use a little more lightheartedness in their teaching?